About Us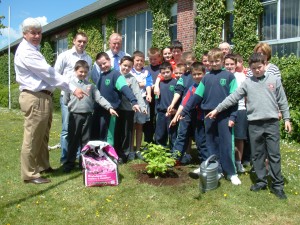 Presentation Brothers Schools Trust is a voluntary body established to accept the transfer of Trusteeship of the Presentation Brothers schools in Ireland from the Provincial Leadership Team. It is a Company Limited by Guarantee and not having Share Capital (Company Registration No. 466013). It was incorporated under the Companies Act 1963 to 2006 on 7th January 2009 and was granted CHY Status in accordance with the provisions of Section 207 and Section 266 of the Taxes Consolidation Act, 1997 (CHY no. 18608). Its Registered Charity number is 20071721.
The main object for which the Company is established is: to ensure and foster the advancement of education and to further the aims and purposes of Catholic education in the Presentation Brothers schools tradition animated by the spirit of Edmund Rice in colleges, schools and other educational projects in Ireland owned, operated, promoted, sponsored or supervised by the Company reflecting the religious and educational philosophy of the Company as stated in the Presentation Brothers Schools Trust Charter.
Presentation Brothers Schools Trust was established also as an autonomous Foundation in Canon Law (Canon 115.3). The Bishops of the Irish Episcopal Conference approved the Statutes of the Foundation in June 2009 thus giving it Public Juridical Person (Universitas Rerum) status.
The Registered Office of Presentation Brothers Schools Trust is 10 Deerpark Court, Friars Walk, Cork T12 D8H3 and the contact telephone number is 087 1257007
Annual Reports of Board of Directors